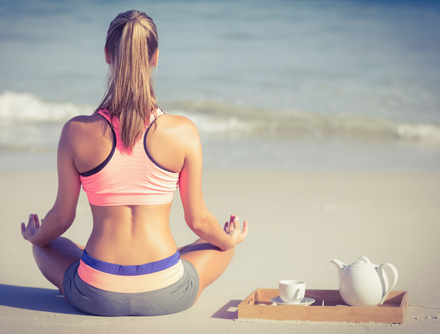 Health & Wellbeing
Tea is the most commonly consumed beverage in the world after water. In the UK it has been drunk for over 350 years. Today, 77% of British adults drink tea and of the tea consumed in the UK, 95% is black tea.

We drink tea because we enjoy it, we find it comforting, we relax with it, we socialise with it. Tea is good for our health - mental, emotional, social and physical. An increasing amount of scientific research testifies to the health benefits of all teas, black, green, white, herbal infusions and others. Teas contain a range of polyphenolic ingredients, which are linked with several benefits from heart health, blood pressure to potentially lowering the risk of diabetes type 2 and helping with weight loss. All of this is good news for Britain's tea drinkers, knowing that something they enjoy is linked with health benefits.

But did you know that studies also link tea with beauty factors, not only weight loss but also hydration and skin health? Read on to find out more how tea can help with our daily health and well being needs.