The Little Book of Tea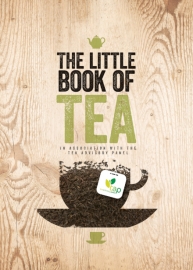 The Little Book of tea is for journalists only.
Tea is the most consumed drink in the world, after water, but offers many more wellbeing benefits than just being a refreshing beverage. The major active substances in tea are believed to be flavonoids – plant compounds from the polyphenol family – which are also found in different forms in fruits, vegetables, cocoa and red wine. This Little Book of Tea, for journalists only, has been published by the Tea Advisory Panel and brings together reviews various studies published over a number of years plus reviews authored by the Tea Advisory Panel (TAP). It also provides additional information about how tea is used in the UK.
Journalists can request a copy from nicky@junglesolutions.com