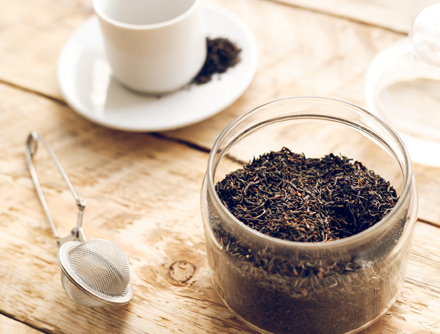 Caffeine
Contrary to popular belief tea does not contain more caffeine than coffee, it actually contains about 50mg - half the amount compared to instant coffee and a third of filter coffee.
Caffeine is found naturally in many types of food and drink. It's also a stimulant so a cuppa can help refresh you for a demanding and tiring afternoon ahead. We are not aware of any internationally recommended maximum levels for healthy adults but the UK Food Standards Agency has determined that a pregnant woman should restrict her daily caffeine intake to 200 mg per day (or 5 cups of tea!).
To find out more about tea and caffeine, have a look at our tea and caffeine fact sheets.