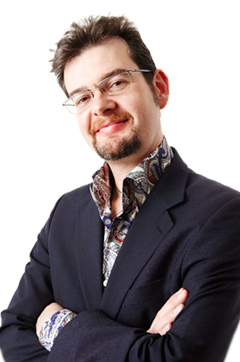 Tap member
Dr Tim Bond
Timothy Bond BSc(hons) PhD has over 18 years experience in Tea from laboratory based-analysis to factory production. Tim is currently Technical Director for AVT Tea Services Limited, the worlds largest decaffeinated tea supplier and a major supplier of tea extracts and spice oleoresins.
In this role he covers all aspects of Research and Development for a diverse global customer base, including regulatory, health claims and sustainability issues. His experience crosses most major tea growing, processing and consuming regions as well as non-tea products including Rooibos and Maté. Tim is an active member of the US Tea Association, UK and European Tea committees. He is also a project leader on the International Standards Organisation (ISO) Tea committee helping to ensure tea can be produced, traded and consumed safely and to agreed standards. Tim is a contributor to several books on the science and historical aspects of tea, and lectures at global events on tea and related beverages. Tim is also a contributor to the UK Tea Academy educational courses.
His first role in the tea industry was with Unilever Research where he was Head of Global Flavonoid R&D based in both the UK and India. Before that he spend 10 years as Technical Director of Finlay Tea Solutions and Finlay Tea Extracts one of the largest manufacturers and traders of leaf tea, decaffeinated tea and tea extracts.Tim has a 1st class degree in Chemistry and a PhD in Natural products chemistry.